GB005 IMONS Indoor and Outdoor Mini USB Rechargeable Wireless Coffee Bean Grinders Stainless Steel Burr Coffee Grinder from Coarse to Extra Fine
· Coarseness adjustable level from coarse to extra fine, from Pour over to espresso.
· Stainless steel Burr grinding provides a uniform grind to your fresh coffee beans with its 16 positions grind selector – move the slide-dial to ensure your coffee grounds are exactly the level you want.
· 1600mah rechargeable battery by USB Type C charging. It only takes 2 hours to charge to full (Non PD).
· One button simple operation with LED indicator, easy to use indoor and outdoor, at home, office, car, travel, camping, hiking etc.
· Coffee bean tank 40g Max, conveniently fill coffee bean from the top while machine is grinding. Auto turn off when finish.
· Transparent powder cup, easy clean by brush. Oval shape cup easy filling to coffee filter or coffee machine.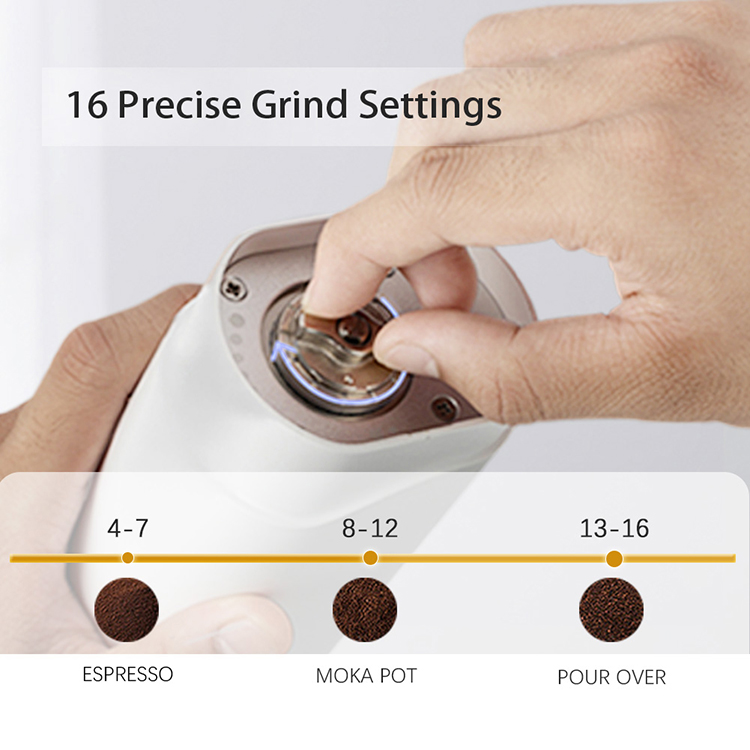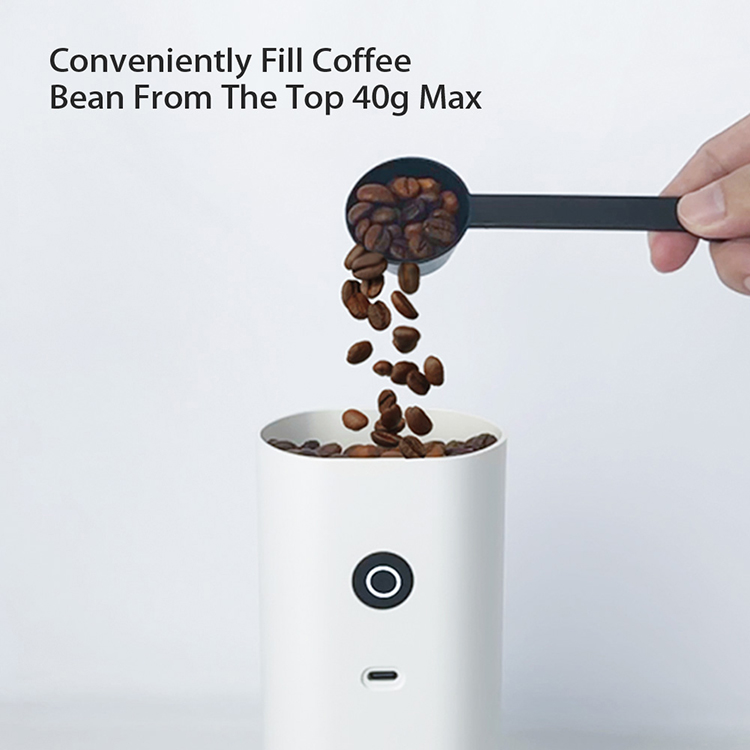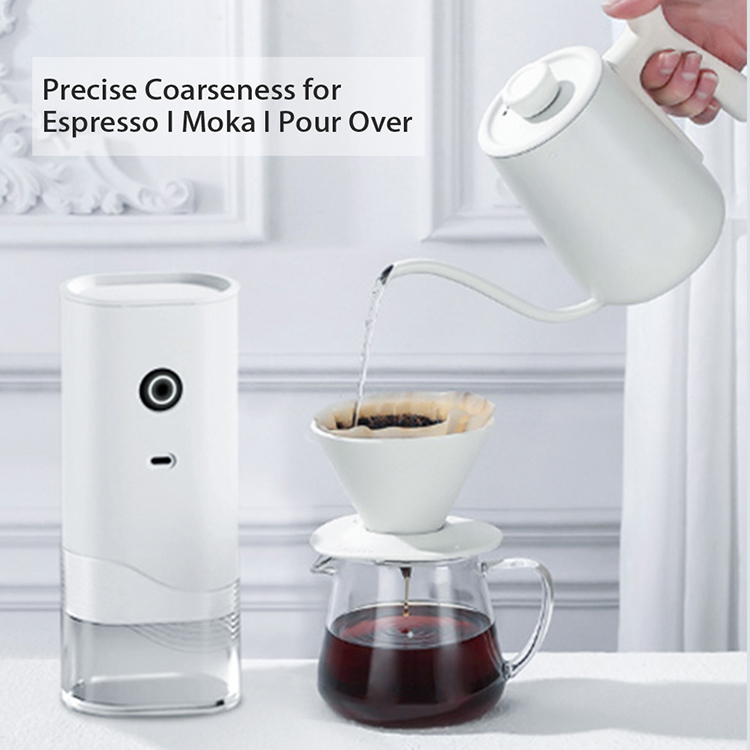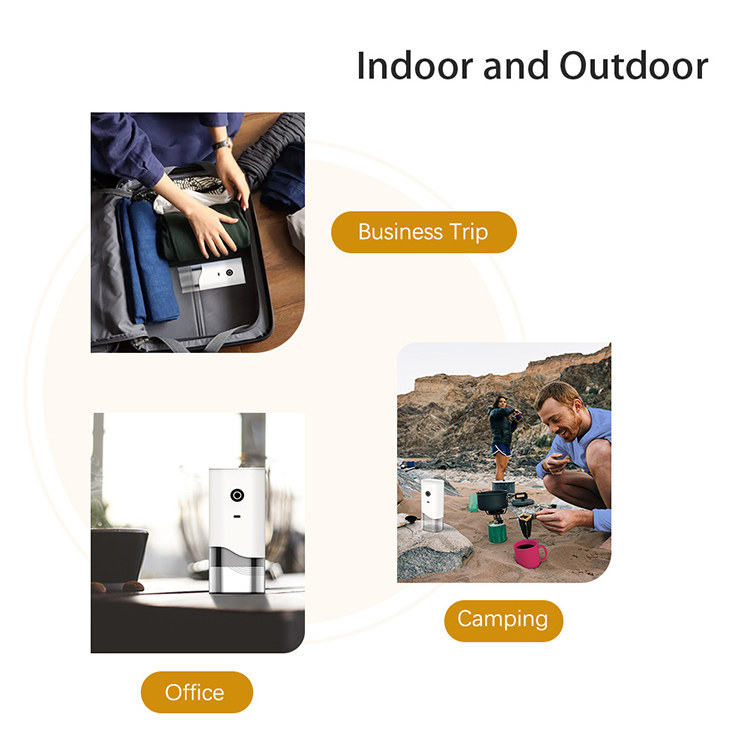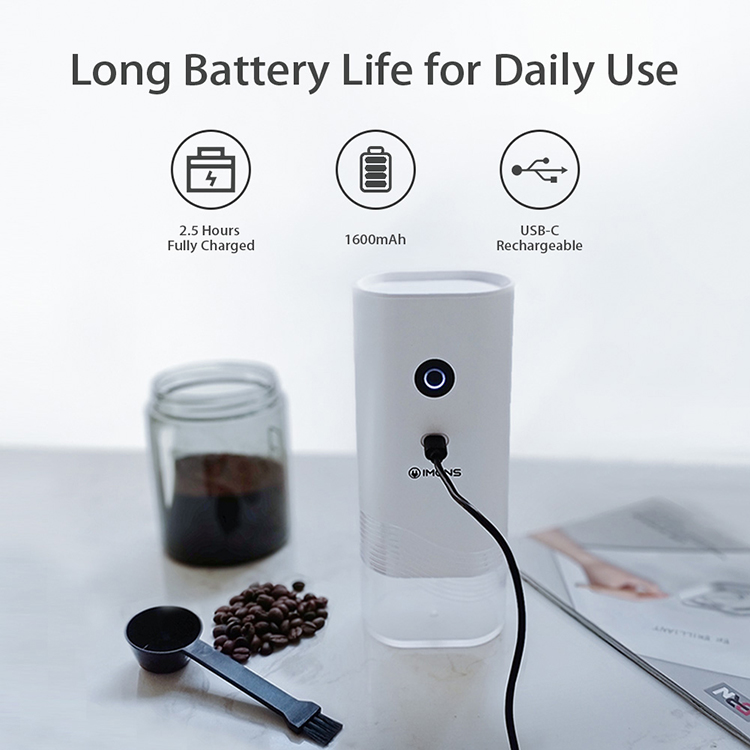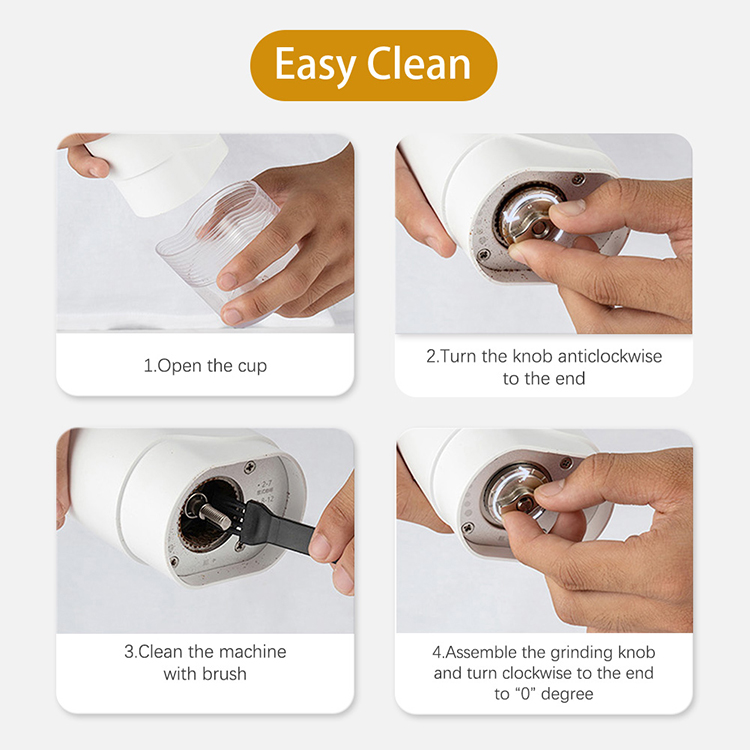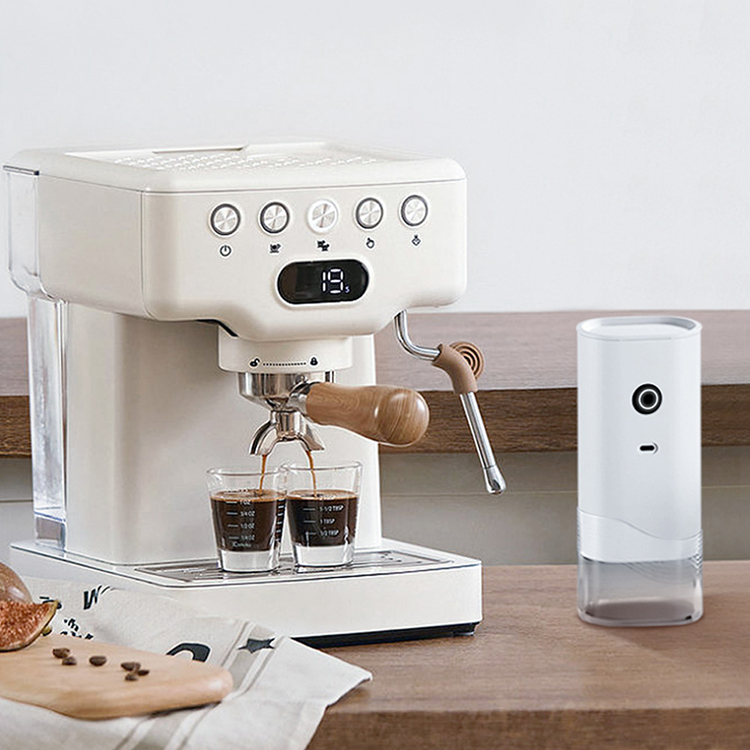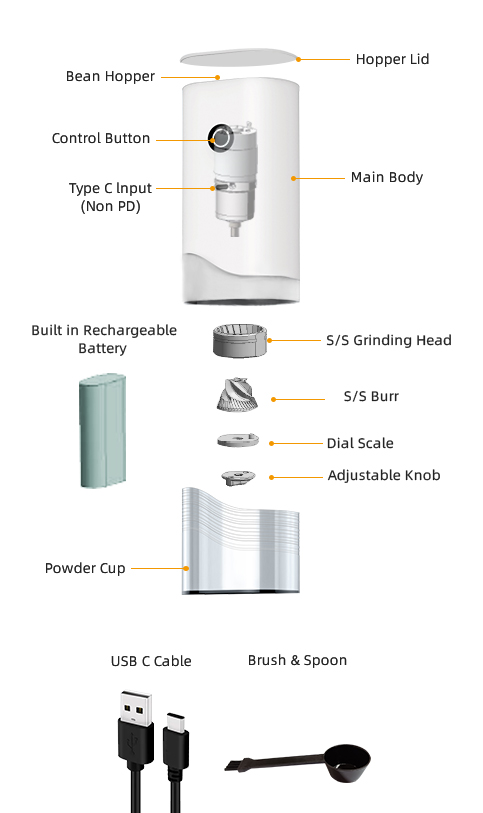 Feedback form contact with us